Volunteers in an inundated area near a submerged vehicle in the wake of floods after the Mediterranean storm "Daniel" hit Libya's eastern city of Derna. /CFP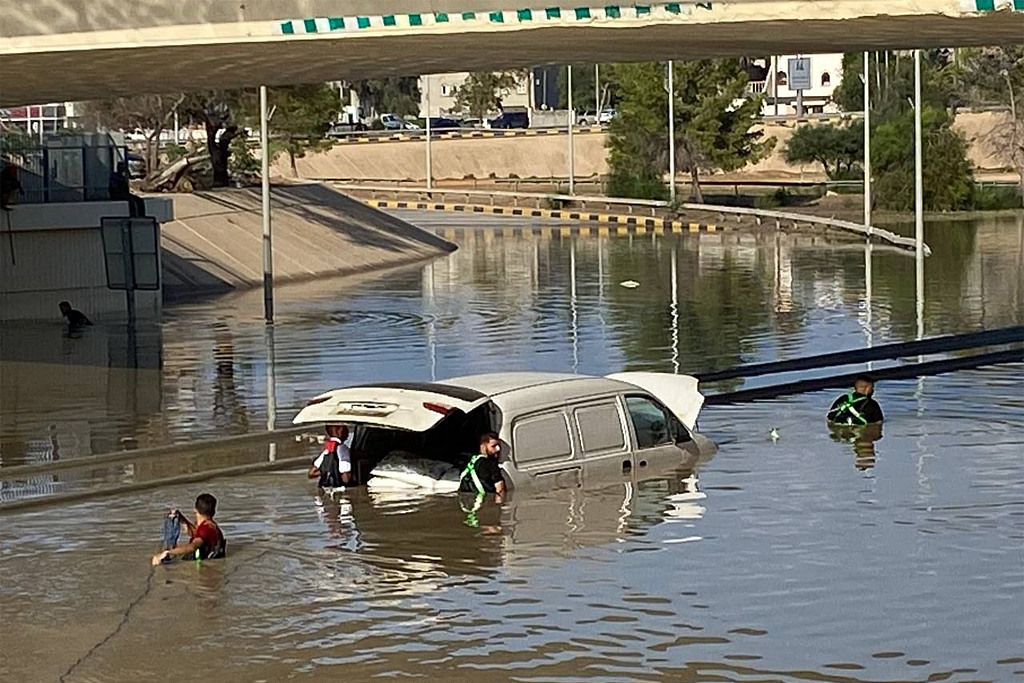 Hundreds protest in flood-hit eastern Libya
Read
< 1
minute
Hundreds of people in the eastern Libyan city of Derna gathered outside the city's grand mosque in protest, on Monday.
They were seen venting their anger against authorities and demanding accountability over a week after devastating floods killed thousands of the city's residents and destroyed entire neighborhoods.
The protesters have accused officials of neglect after the heavy rains triggered flash floods that devastated the coastal city and also chanted slogans against the parliament in east Libya and its leader Aguilah Saleh.
According to reports, some protesters marched on a house reportedly owned by Derna's unpopular mayor Abdulmonem al-Ghaithi and set it on fire.
Eastern Libya is governed by a parallel government, separate from the UN-recognized government based in Libya's capital, Tripoli.
Several experts and humanitarian organizations have suggested that the floods could have been averted if local authorities evacuated residents or at least communicated the warnings about Storm Daniel.