FILE PHOTO: Pedestrians walk in front of Ghana's central bank building in Accra, Ghana, November 16, 2015. REUTERS/Francis Kokoroko/File Photo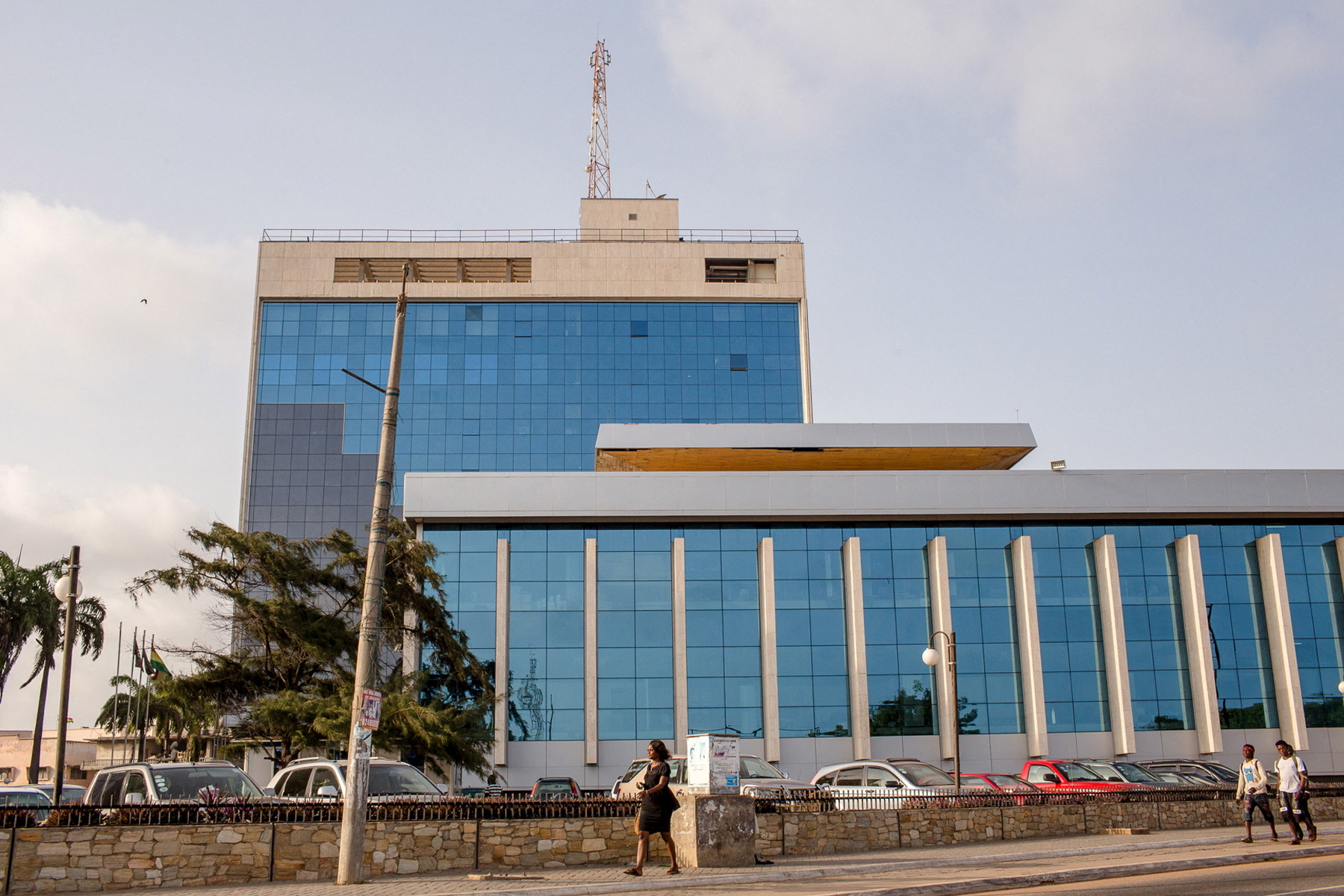 Ghana to hold rates at 30.00% on September 25 as inflation falls
Read
2
minutes
The Bank of Ghana is expected to complete its hiking cycle later on Monday as its economy shows signs of falling inflation after 1,650 basis points of hikes over the last two years, a Reuters poll found on Monday.
A majority of 10 out of 12 analysts surveyed over the last week said the Bank of Ghana (BOG) will keep interest rates steady later on Monday, one suggested another hike of 150 basis points, while the other said the Bank should chop rates by 200 basis points.
"Ghana's disinflation process returned in August, with price growth moderating. This will allow the Bank of Ghana to conclude its monetary tightening cycle at the September meeting," Mike Kruiniger, a senior country risk analyst at BMI, said.
Ghana's inflation is still well above the central bank's 6%-10% comfort level despite slowing to 40.1% in August on a year-on-year basis from 43.1% in the previous month.
Kruiniger expects this level of inflation to discourage policymakers from cutting interest rates this month.
However, the poll suggests the BOG, which hosts meetings in January and March, will cut rates by 250 basis points in the first quarter, followed by 150 basis points in the second quarter and 100 in the third. That will be followed by a 300 basis point cut in the last meeting of 2024.
Inflation problems in Ghana – as well as in continental giant Nigeria – can largely be attributed to a commodity price slump almost a decade ago from which these oil-exporting nations never fully recovered. Their huge reliance on commodity prices to bring in dollars has hampered their home currencies.
On Thursday, Nigeria's central bank said it had delayed an interest rate meeting planned for September 26 and it would schedule a new meeting later, without giving a timeframe.
Predictions for Nigeria's monetary policy – taken ahead of the postponement – suggest the central bank would hike rates by 75 basis points by year-end to 19.50% and gradually cut to 17.00% by end-2024.
Dennis Shen, senior director at Scope Ratings said taming inflation in Nigeria was likely to be one of the main challenges under the newly-appointed central bank governor as exchange-rate liberalization would continue to lead to higher domestic prices over the coming months.
Earlier this month, President Bola Tinubu nominated the former head of Citibank in Nigeria, Olayemi Cardoso, to serve as the country's new central bank governor, days before its next interest rate meeting.
Fellow continental peer Kenya, east Africa's biggest economy, is expected to keep rates steady at 10.50% in another postponed meeting early next month and to do so until May.
The survey suggests the Central Bank of Kenya will then cut by 100 basis points to 9.50% in the only meeting due in the second quarter and keep it at that level for the forecast horizon.
In the south of the continent, South Africa's central bank kept its primary interest rate unchanged at 8.25% on Thursday with inflation firmly within its target, but it said deteriorating public finances risked fuelling price pressures.