A handoout photograph released by French Ministry for Europe and Foreign Affairs (MEAE) shows an European citizen preparing to board a French aircraft carrying European citizens at Diori Hamani international airport in Niamey. /CFP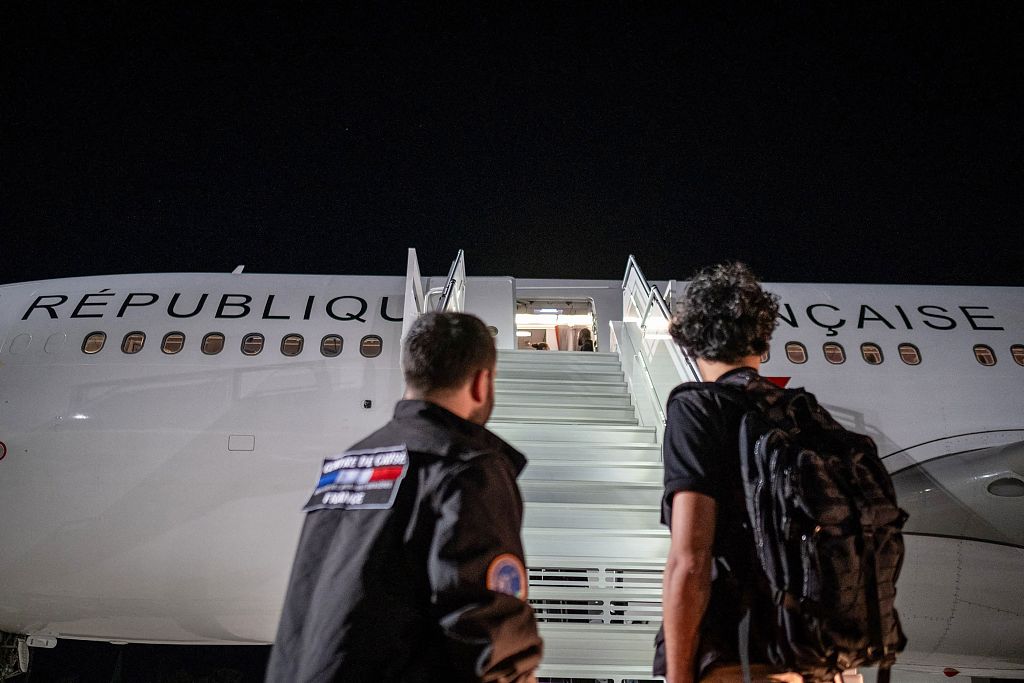 France finishes evacuation operations in Niger
Read
< 1
minute
France has completed the evacuation of hundreds of French and European citizens from Niger in the wake of a military coup in the country last week.
The French Ministry for Europe and Foreign Affairs said 1,079 people, among them 577 French nationals and their dependants, had left the West African nation.
The ministry added that "a large number of nationals from other countries" were also among the evacuees.
France initiated evacuation flights following an attack on the French diplomatic mission in Niger's capital, Niamey.
(Story compiled with assistance from wire reports)