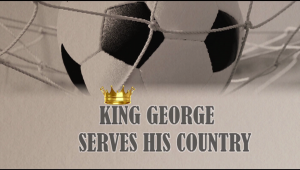 Faces of Africa – King George Serves his Country
Read
< 1
minute

George Weah is amongst the most iconic African players to ever to grace the football stages in Europe and the African continent.
Amassing prestigious awards like; The Ballon d'Or, FIFA world player of the year, African player of the Century amongst other accolades.
More than a footballer George has become an icon in his home country of Liberia, where he strives to build his legacy not only as a successful athlete, but as a man who has dedicated his life to his fellow Liberians.