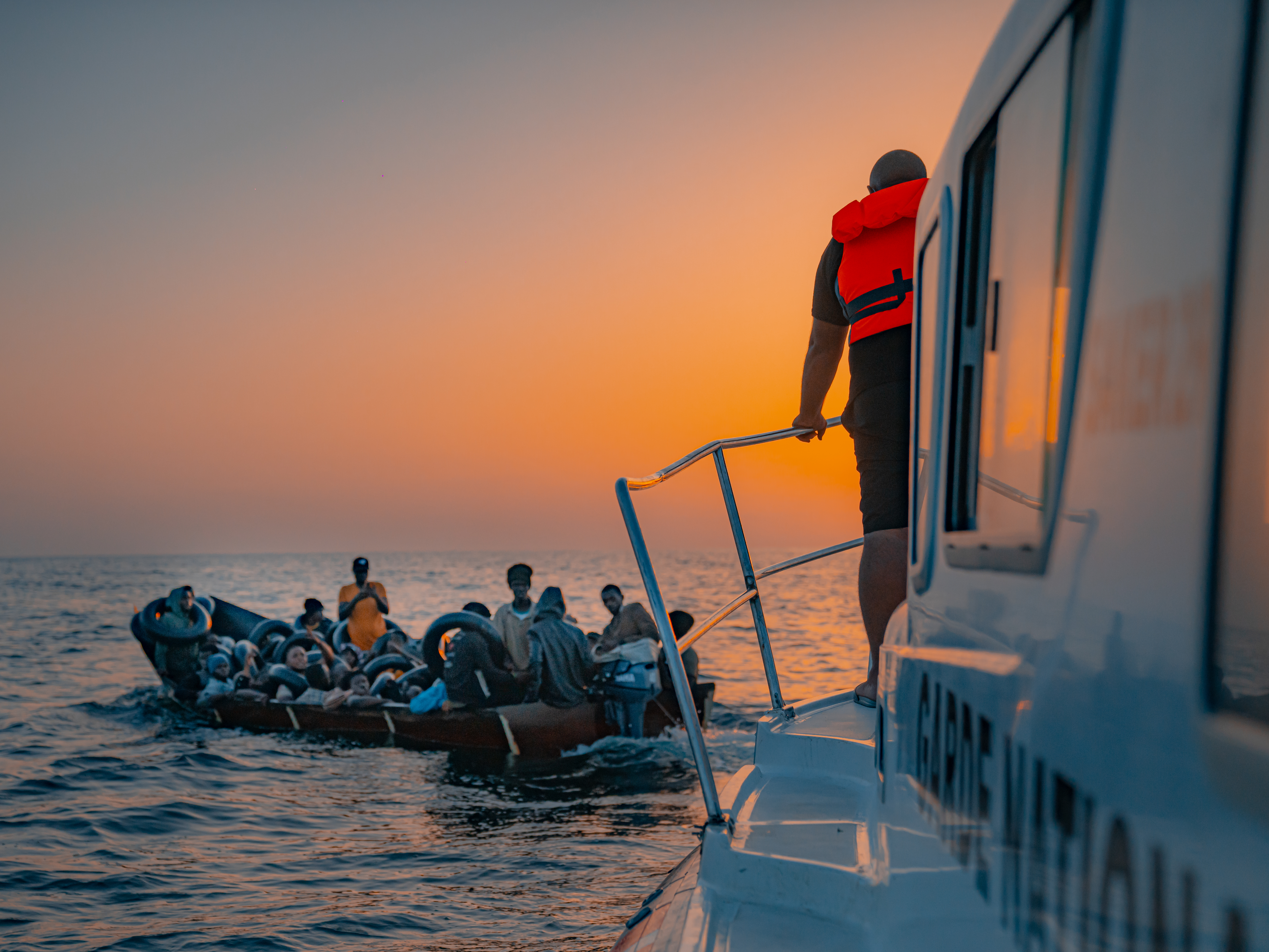 Exclusive: CGTN Africa witnesses migrant interception attempt off Tunsian coast
Read
2
minutes
Every day, more and more African migrants risk their lives crossing the Mediterranean Sea to reach Europe. The International Organization for Migration says nearly 1200 migrants have died or disappeared while attempting the trip in 2023.  T
unisia is increasingly a starting point for migrants seeking to get to Europe. So the country is stepping up patrols along its coast in the hopes of reducing the number of these risky voyages.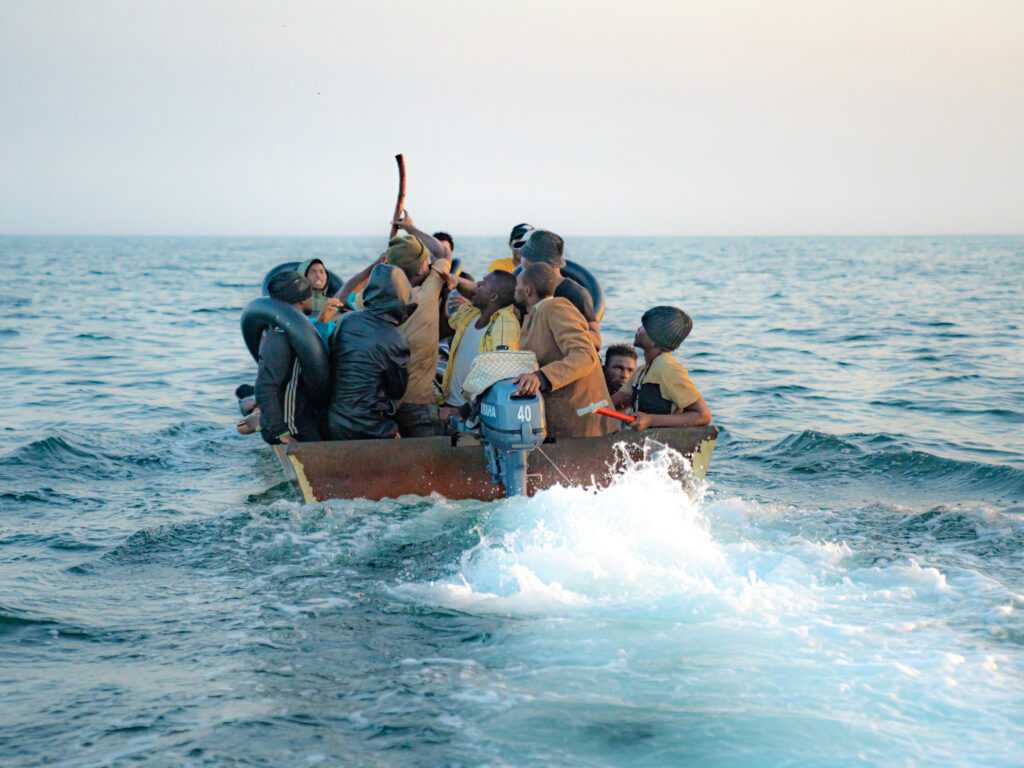 CGTN Africa recently accompanied the Tunisian Maritime National Guard on one such patrol.
The country's coastline, especially the port city of Sfax, is one key departure point for thousands of undocumented migrants.
The captain spotted the first migrant boat on the radar.
Two Coast Guard patrol units tracked the makeshift vessel in the darkness.
The cramped boat emerged. Nearly 40 migrants, mainly from Sub-Saharan Africa, were on board. They begged to be left to continue with the risky journey. 
"We are sorry. Please let us go. It's our last chance. We tried and failed five times. Let us do it once more. Please don't stop us", one migrant said. "We spent all our money on this journey. We don't have any money or food left. We have nowhere to go. Please pardon us and let us continue."
Osman, a 22-year-old migrant from Mali, is the only person who agreed to step out of the overcrowded boat without resistance. 
"Life is so hard here. The situation is very bad in my country. I just want to go to Europe to have a better life," said Osman, the migrant from Mali.
Intercepting migrants is a risky business
The coastguard officers informed the migrants that their vessel could capsize anytime due to bad weather conditions ahead. But this warning seemed to fall on deaf ears. The national guard ship cast a rope to save the migrants but they responded with threats of violence using iron and wooden sticks, as well as shovels and other sharp tools.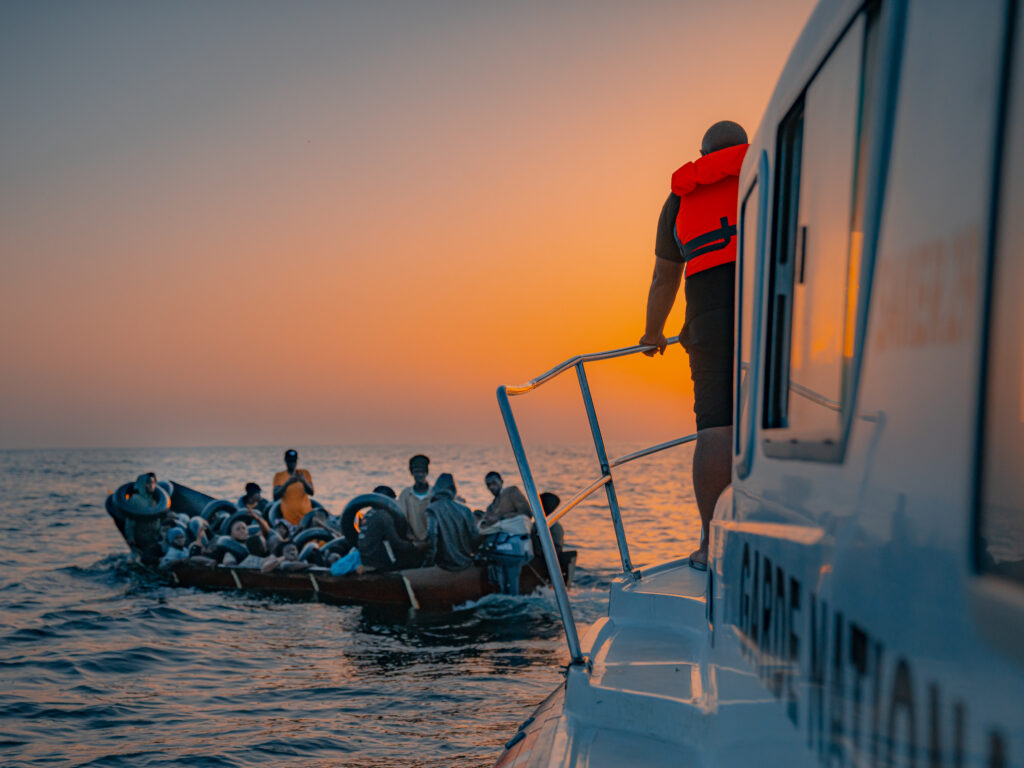 "We have recorded a rise in violence perpetrated by migrants from Sub-Saharan Africa during rescue operations. Many of them are using sharp tools and knives", Houssem Eddine Jebali, General Directorate of the National Guard Spokesperson said. "Sometimes, migrants threaten to throw babies into the sea to prevent our units from apprehending them. The captain of a migrant boat who stops is thrown into the sea to slow down the maritime guards."


Tunisian coastguards say they're increasingly being threatened at sea when stopping migrant boats. The Sfax public prosecutor's office recently ordered the opening of a judicial investigation and the arrest of four Sub-Saharan African migrants who poured gasoline and tried to set a Tunisian maritime national guard speedboat on fire.
Story by Adnen Chaouachi