FILE PHOTO: Members of the Amhara militia in Ethiopia. /CFP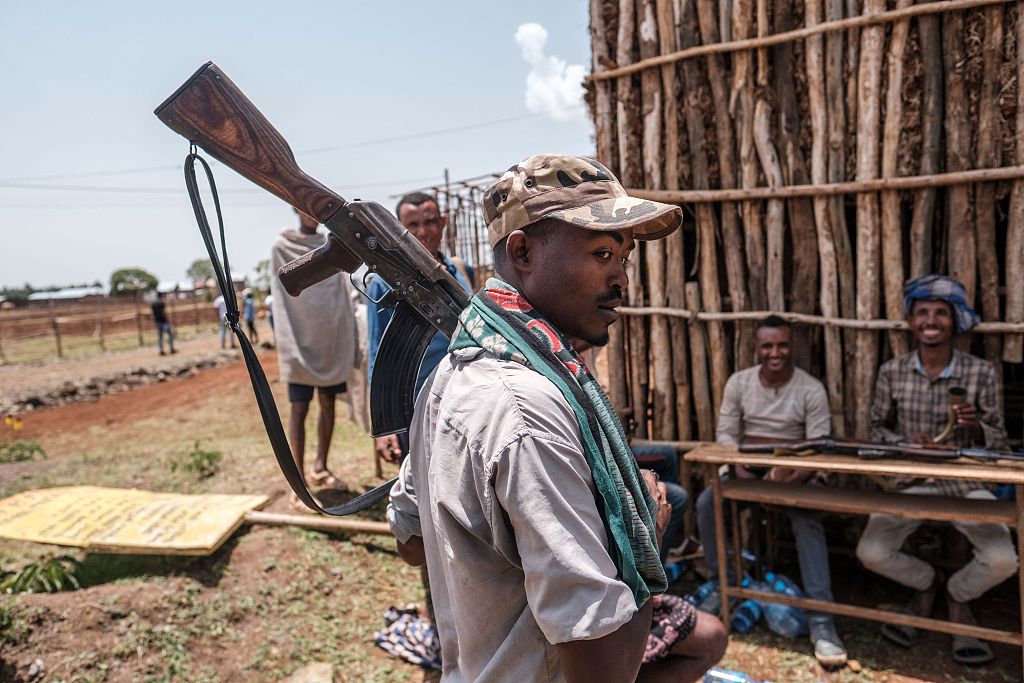 Ethiopia declares state of emergency in troubled Amhara region
Read
< 1
minute
Ethiopia declared a state of emergency in the Amhara region on Friday amid ongoing clashes between the military and local militiamen.
The Ethiopian Council of Ministers made the decision at the formal request of the Amhara regional government administration. On Thursday, the regional government administration called on the federal government to "take appropriate measures" in response to the expanding clashes.
The state of emergency decision followed several days of fighting in towns across Amhara between federal forces and local militia known as Fano.
The Council of Ministers said the armed illegal activities in the Amhara region have become impossible to control through the regular law enforcement system. It said the armed activities have greatly disrupted the overall economic and social activities of the residents of the region and threatened the constitutional order.
It also said it is necessary to take emergency measures to maintain public peace and security and enforce law and order, stressing the threat posed by the armed movement in the region on national security and public peace is increasing.
In a letter addressed to Prime Minister Abiy Ahmed, Amhara regional president Yilkal Kefale on said the unrest was causing significant human, social and economic damage.
"It has become difficult to control the situation through regular legal means. Therefore, we respectfully call upon the federal government to take appropriate measures based on the required legal frameworks," Yilkal said in the letter, which was published by Ethiopian state-owned media.