Turkish Foreign Affairs Minister Mevlut Cavusoglu (R) and Egyptian Foreign Affairs Minister Sameh Shoukry shake hands as they hold a joint news conference in Ankara on April 13, 2023. (Photo by Adem ALTAN / AFP)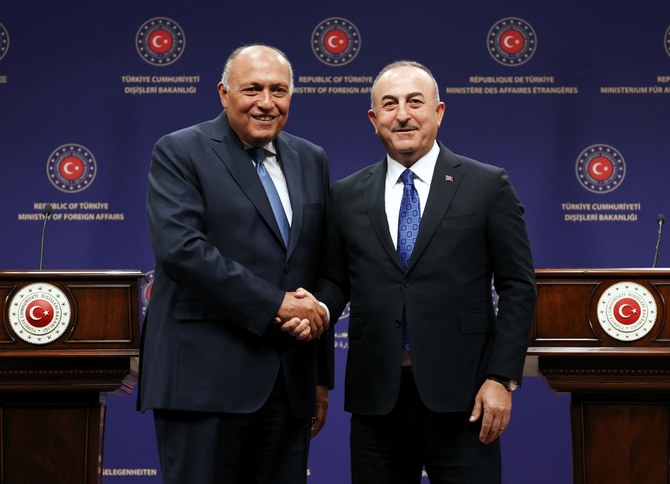 Egypt, Türkiye upgrade diplomatic ties
Read
< 1
minute
Egypt and Türkiye have appointed ambassadors to each other's capitals to restore normal diplomatic relations.
According to a joint statement by the two foreign ministers on Tuesday, Türkiye nominated Salih Mutlu Sen as its ambassador in Cairo. Egypt nominated Amr Elhamamy as its ambassador in Ankara.
"The step is aimed at normalizing ties between the two countries and reflects the mutual willingness to promote the relations in the interests of the two peoples," the statement read.
Relations between the two countries turned sour after former Egyptian President Mohamed Morsi was ousted in July 2013 and his Türkiye-backed Muslim Brotherhood group, outlawed.
On May 29, Egyptian President Abdel-Fattah al-Sisi and Turkish President Recep Tayyip Erdogan agreed to upgrade the diplomatic relations between the two countries and exchange ambassadors.