Burundian military personnel arrive at Goma airport in eastern Democratic Republic of Congo on March 5, 2023. /CFP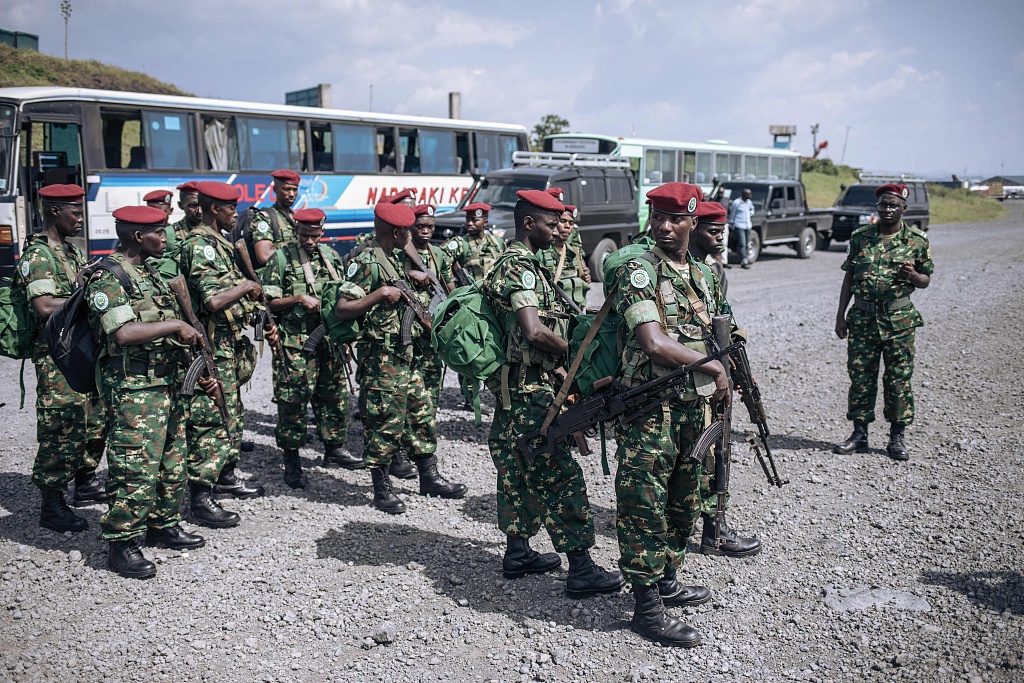 EAC extends mandate of regional force in eastern DR Congo to December 8
Read
< 1
minute
East African Community (EAC) heads of state agreed on Tuesday to extend the regional force's deployment in eastern Democratic Republic of Congo to December 8, pending an evaluation from the Council of Ministers.
The current mandate of the regional force was due to expire on September 8.
The force is made up of Kenyan, Ugandan, Burundian, and South Sudanese soldiers. The regional force first deployed to the area in November 2022, in response to an advance by the M23 rebels in the Eastern region of the DR Congo. Instability still persists in the area.
Democratic Republic of Congo President Felix Tshisekedi was at one time openly critical of the regional force, known as the EACRF. He accused it of not being aggressive enough and failing to rein in the M23 rebel group.
Edem Wosornu, Director of Operations and Advocacy in the UN Department of Humanitarian Affairs, said earlier this week that the humanitarian situation has severely deteriorated in the eastern DR Congo, with some 8 million people in need of assistance in three provinces.