Fire fighters work on the scene of a deadly blaze that claimed the lives of dozens of people in downtown Johannesburg. /CFP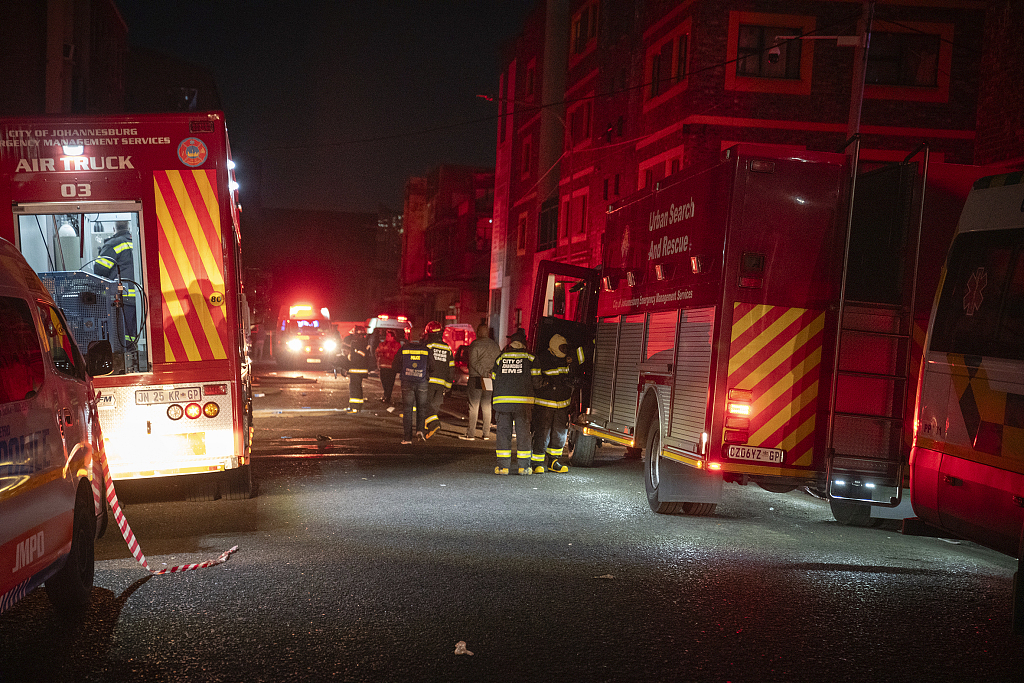 Dozens die in Johannesburg building fire
Read
< 1
minute
Authorities in Johannesburg, South Africa confirmed that more than 70 people are dead as the result of a fire at a building in the central part of the city.
The fire started overnight Thursday at a five-story building being used as an "informal settlement" for homeless people while they looked for permanent employment.
South African emergency services spokesperson Robert Mulaudzi said the building's status as a homeless shelter had made it harder to account for those killed and missing.
"The latest update is that we have now 73 fatalities and 52 people injured who were transported to various healthcare facilities for further medical care," said Mulaudzi.
The fire is now extinguished. Search and recovery operations are underway.
"It is indeed a sad day for the city of Johannesburg… over 20 years in the service, I've never come across something like this," Mulaudzi said. " Mulaudzi also added that "a lot of people" might have been trapped inside when the fire started.