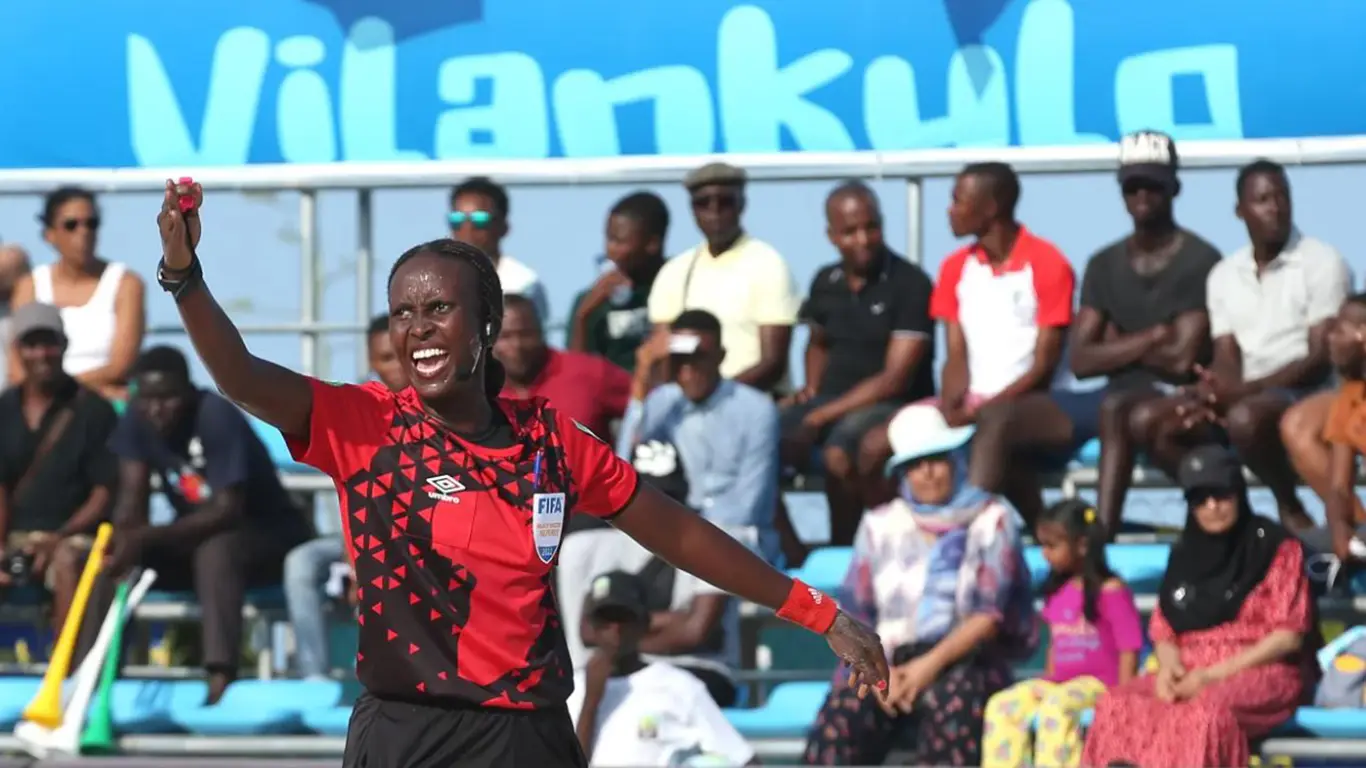 Cynthia Ishimwe becomes first female referee at Africa Cup of Nations
Read
< 1
minute
Cynthia Ishimwe has become the latest woman to write history in Africa's sports scene, after she became the first female referee to officiate a match at the Beach Soccer Africa Cup of Nations.
The Burundi-born official was one of the match officials at the Beach Soccer Africa Cup of Nations Mozambique 2022 fixture between Senegal and Madagascar on Monday.
The Confederation of African Football (CAF) has described her feat as a "major milestone", coming months after Rwanda's Salima Mukansanga led the first ever team of women match officials at the Africa Cup of Nations, the continent's flagship football event.
CAF attributes the rise of women in the sport to deliberate programmes aimed at advancing women match officials in Africa.
"It is a great privilege to be chosen for the finals of an Africa Cup of Nations and this adventure has been nothing else than enriching," said Ishimwe.
On his part, CAF Head of Refereeing and Football Technology, Noumandiez Doue, said that Ishimwe's feat was a result of the emergence of quality young referees and match officials.
"We are all proud of what Cynthia has achieved. It is a massive step in the right direction," he said.
"This is a significant moment because it not only opens doors for other women match officials in Beach Soccer in Africa, it sets the trend globally."