Photo shows the aftermath of the deadly earthquake in Morocco that killed at least 2,000 people.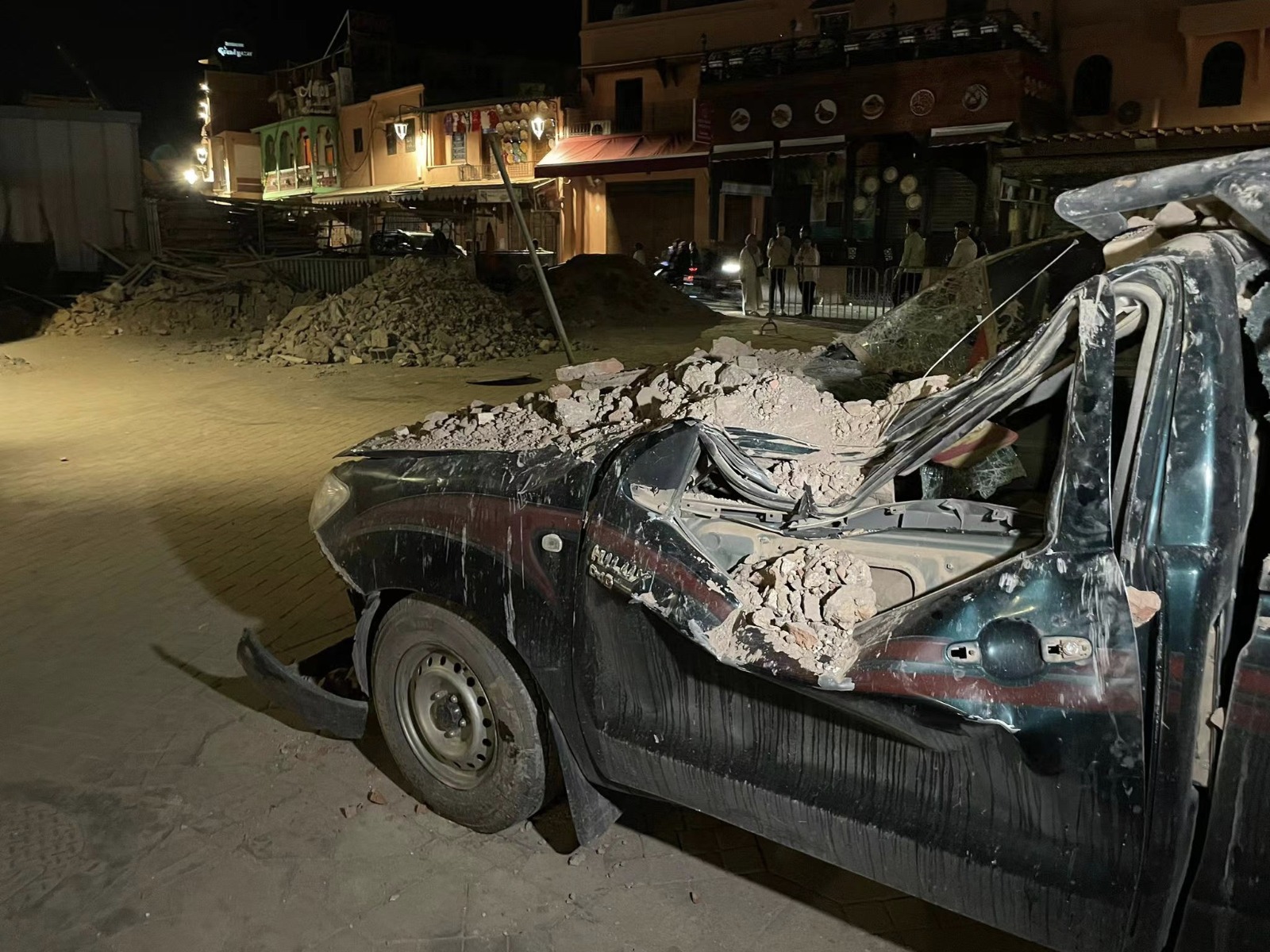 Countries prepare to provide assistance as Moroccan earthquake death toll exceeds 2,000
Read
< 1
minute
Various countries have offered to dispatch rescue personnel and aid to Morocco following Friday night's earthquake that has killed more than 2,000 people.
The North African country's emergency services, assisted by the military, are working round the clock to rescue people buried underneath rubble and to offer medical aid to affected victims.
But as the search continues, the toll grows, and so does the need to ramp up the rescue efforts.
As of Saturday night, the death toll had hit 2,012, with 2,059 others injured, including 1,404 people in critical condition.
In response, Tunisia said a rescue team has left for Morocco to provide search and rescue efforts.
According to the Tunis Afrique Presse news agency, the team consists of over 50 skilled rescue specialists and medical workers. Equipped with thermal monitoring devices and a drone to detect individuals under the rubble.
Palestine's Ministry of Foreign Affairs and Expatriates also said Saturday it had initiated preparations to send a rapid response team soon to Morocco.
Türkiye, also hit hard by an earthquake in February that left over 45,000 dead, said it would send personnel and supplies, including 265 aid workers and 1,000 tents.
Israel has also expressed its readiness to dispatch a rescue team to the quake-hit North African country.