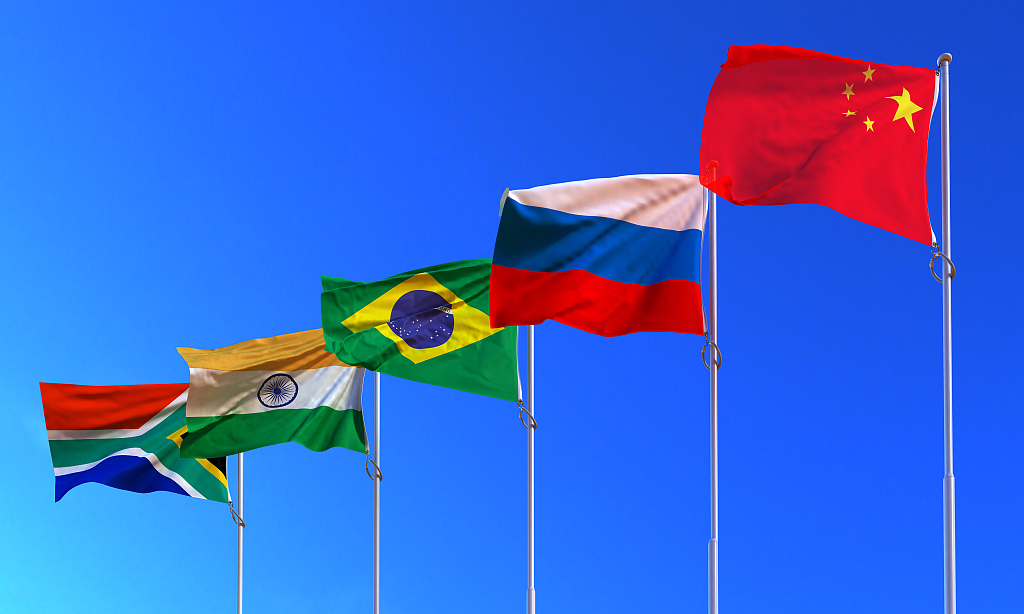 BRICS nations unite to boost global technological innovation
Read
2
minutes
The world's biggest emerging economies are creating deeper ties in tech sectors such as from space programs to online shopping.
Years of close technology cooperation between China and fellow developing countries showcased the importance of international collaboration in today's world of unilateralism and protectionism.
Meetings joined by some senior government officials from the core BRICS nations of Brazil, India, China, Russia and South Africa reflect a growing demand for cross-border technology developments. Earlier this month, China's Science and Technology Minister Wang Zhigang told his counterparts from BRICS countries that China looks to deepen collaboration in technology innovation and promote exchanges. Wang's pledge was echoed by a joint statement that underlined multilateralism and the prospect of tech partnership among BRICS countries.
The 15th BRICS summit is to be held in Johannesburg, South Africa, on August 22-24. Leaders from the five countries are expected to exchange views on international challenges and enhance coordination and cooperation in international affairs, as they seek to inject stability and positive energy to a world fraught with changes and chaos, Foreign Ministry spokesman Wang Wenbin said ahead of the event.
As the world's second-largest economy and a research powerhouse of new technologies from wireless communications to quantum computing, China has actively shared its know-how with countries in need.
China's National Space Administration (NSA) is working with BRICS countries on a remote sensing satellites program as part of a data-sharing deal signed in 2021 that helps participant countries to better monitor environmental changes and natural disasters using satellites data. The NSA told its counterparts in a five-nation meeting in November that China, which just finished construction of its manned space lab, is willing to share its achievements in space technologies and the satellite partnership is going to be an example of the goal.
China has signed technology cooperation agreements with 161 countries, regions and international organizations. It's also a member of more than 200 international or multilateral mechanisms. China joined the international effort to develop the thermonuclear experimental reactor and one of the world's most advanced telescopes. China is also working with BRICS countries and beyond on climate change, food safety and health researches.
China has been the largest trading partner of South Africa for 13 consecutive years, and bilateral trade grew by five percent year-on-year to 56.74 billion U.S. dollars in 2022, according to the Foreign Ministry.
The BRICS countries contributed a sixth of worldwide R&D expenses and a quarter of all science and technology research papers, according to the latest annual report on BRICS' national innovation competitiveness development. The five countries was also responsible for exporting more than 6 trillion U.S. dollars of advanced technology products, accounting for a quarter of the world's total.
BRICS countries share broad collaboration potential in a slew of areas including bio-tech, climate change, new energy development, space technologies, experts told a seminar hosted by a Ministry of Science and Technology affiliated entity earlier this month.
Apart from inter-government collaborations, Chinese companies also play a critical role in BRICS countries. China has been a main trade partner for many developing economies including Russia and South Africa. Chinese smartphone brands including Xiaomi and Motorola are among the best-sellers in India and Brazil.
Technologies that are already widely used in China, such as mobile payment, smartphones and online-shopping, are also quickly expanding in Africa too. Chinese companies are helping African nations that were not best-known for robust technology expansion to build e-commerce networks, food delivery and other services.