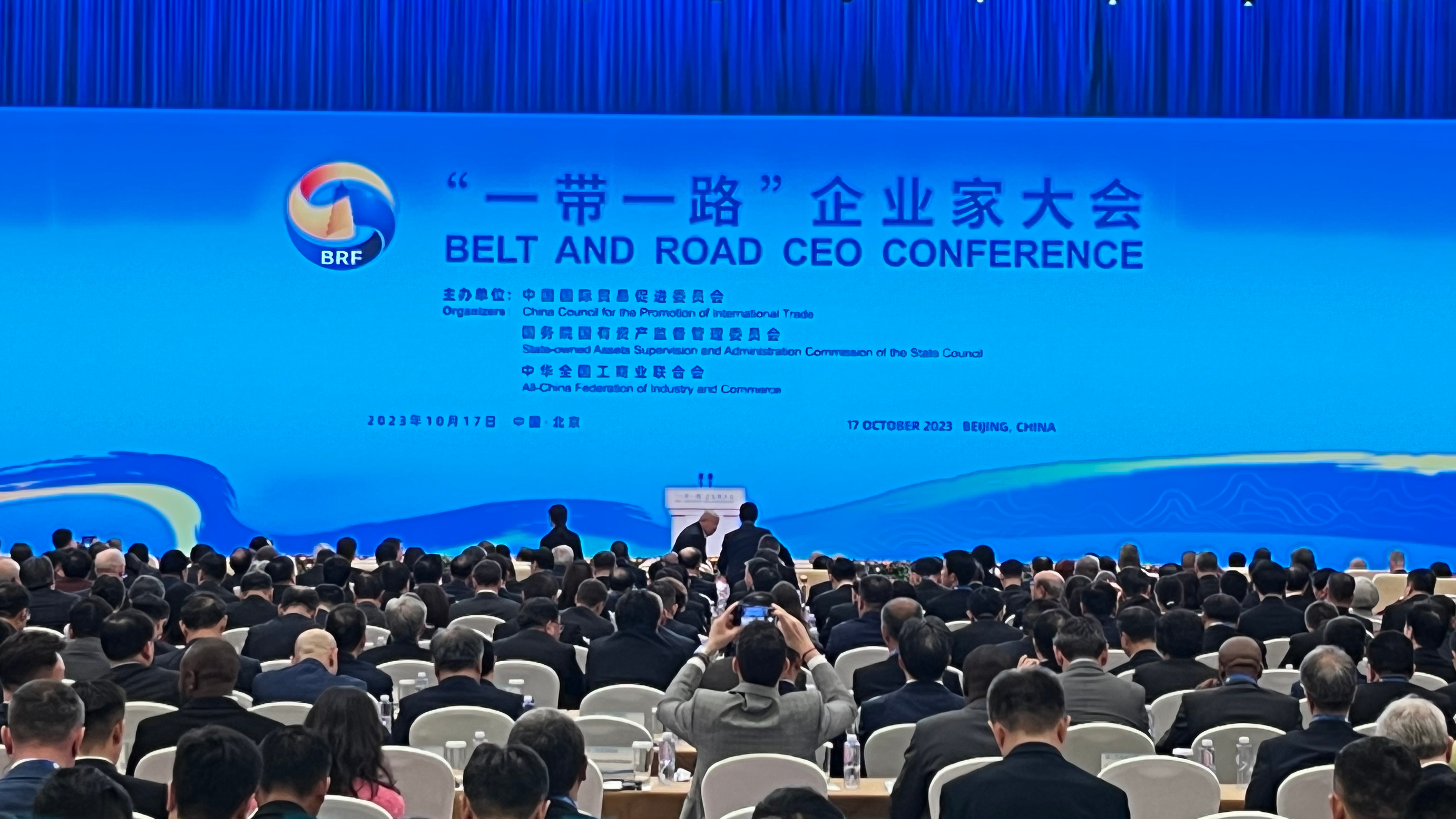 Belt & Road CEO Conference concludes with more business deals inked
Read
< 1
minute
The Belt and Road CEO Conference concluded on Tuesday with a rise in scale and number of cooperation deals signed compared to the previous iteration of the forum, while a declaration on enhancing business connectivity and global cooperation was issued.
A significant number of cooperation projects, involving nearly 300 Chinese and international partners, were inked during the conference, according to organizers.
They encompass various industries, including infrastructure, clean energy, artificial intelligence, biopharmaceuticals, financial services, modern agriculture and rail transportation.
The number of projects, the countries involved and the total value of deals significantly surpassed the previous forum, which was held in Beijing in 2019, Yu Jianlong, vice chairman of the China Council for the Promotion of International Trade, one of the organizers of the CEO Conference, told CGTN.
"This reflects the fruitful results of the international cooperation between Chinese and foreign business communities under the Belt and Road Initiative (BRI) framework and demonstrates the confidence and resolve of business communities to continue contributing to high-quality BRI development," Yu said.
Meanwhile, forum participants collectively issued a declaration emphasizing the importance of adhering to openness and cooperation, deepening connectivity, pursuing green development, advancing cooperation in the digital economy and adhering to compliance and fulfilling social responsibilities.
The CEO conference was held during the ongoing third Belt and Road Forum for International Cooperation (BRF), a forum marking the 10th anniversary of the launch of the BRI.
It is aimed at promoting practical cooperation and enabling global business communities to share opportunities brought by the BRI. More than 1,200 participants from over 80 countries and regions attended this year's conference.