The African Union (AU) headquarters in Addis Ababa. /CFP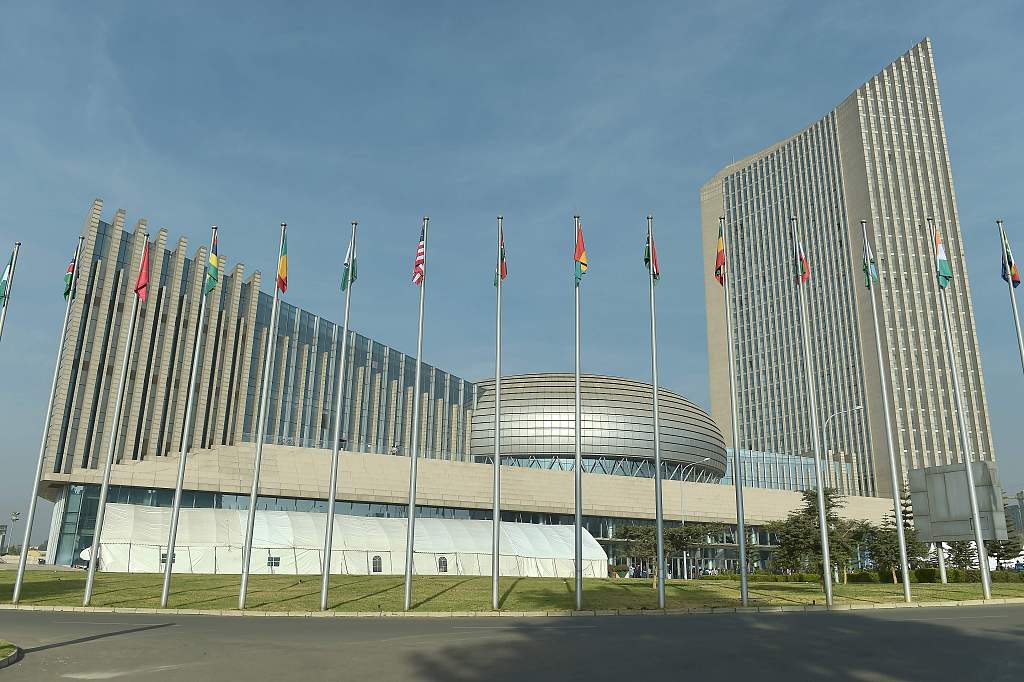 AU suspends Niger until restoration of constitutional order
Read
< 1
minute
The African Union (AU) Commission suspended Niger from the pan-African bloc until normal constitutional order is restored in the country following the latest military coup.
The Peace and Security Council of the AU Commission made the decision to suspend Niger from AU membership during its latest meeting.
The council decided "to immediately suspend the participation of Niger from all activities of the AU and its organs and institutions until the effective restoration of constitutional order in the country."
It reiterated its "unequivocal condemnation" of the military coup that took place on July 26 in Niger, which resulted in the ousting of democratically elected President Mohamed Bazoum by a faction of military officers.
The council reaffirmed its full solidarity with the efforts of the Economic Community of West African States in its continued commitment to the restoration of constitutional order through diplomatic means.
The council strongly rejected any external interference by any actor or any country outside the continent in the peace and security affairs in Africa, including engagements by private military companies in the continent in line with the 1977 OAU Convention for the Elimination of Mercenarism in Africa, the statement said. The Organization of African Unity was the predecessor of the AU.
It urged the military to place the supreme interests of Niger and its people above all else and to immediately and unconditionally return to the barracks, and submit to civilian authorities consistent with the constitution of Niger.
The council also reiterated its deep concern over the resurgence of military coups as it undermines democracy, peace, security, and stability, as well as development in the continent, the statement said.