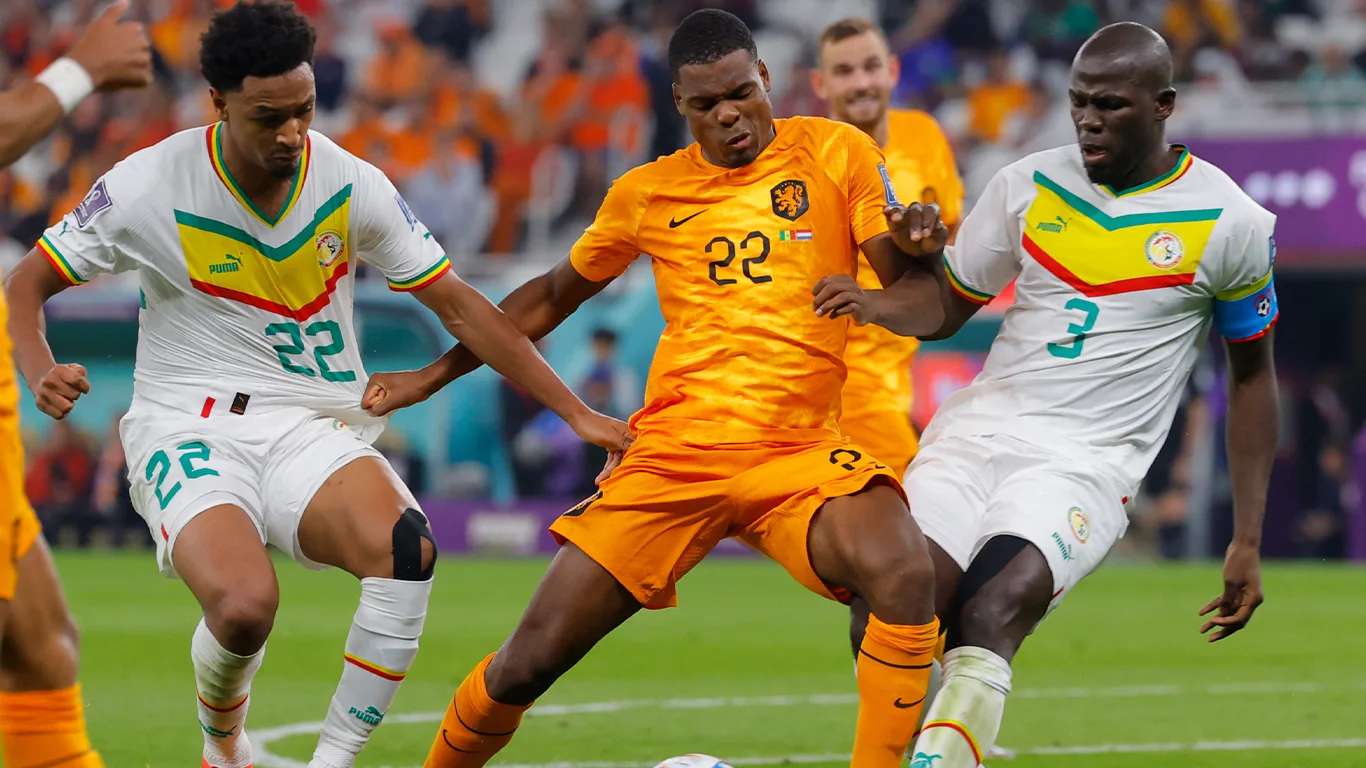 African Champs Senegal kicks off World Cup campaign against Netherlands with X – X win
Read
2
minutes
Senegal, the highest-ranked African football team will battle it out against The Netherlands on Day 2 of the FIFA World Cup in Qatar.
Senegal who won their first Africa Cup of Nations (AFCON) title after defeating Egypt on penalties in February, will have to face the Dutch without its tailsman and superstar, Sadio Mane.
Mane was ruled out of the World Cup two days before the opening match due to a leg injury, devastating fans, and dealing a major blow to Senegal's prospects in the tournament.
The Netherlands, meanwhile, heads into the World Cup in excellent form under Louis van Gaal's management, having reached the UEFA Nations League finals for the second time in three campaigns.
The Netherlands missed out on qualifying for the 2018 World Cup in Russia, but they did advance to the semi-finals under van Gaal's tutelage in 2014, ultimately losing to Argentina in a penalty shootout after a goalless draw across 120 minutes.
Widely regarded as the biggest footballing nation never to win the World Cup – having lost three finals in 1974, 1978, and 2010 – there is a growing belief that this could be their year despite lacking a sprinkle of star individual quality when compared to their previous near misses.
Beginning in a strong position against Senegal on Monday will be important in order to maintain high morale, with Coach van Gaal perhaps emboldened to go for the jugular with the aforementioned absence of Mane on the opposition team sheet.
This fixture will be the first-ever encounter between Senegal and the Netherlands. The Dutch are unbeaten against African opposition at the FIFA World Cup, while Senegal has never tasted defeat when facing European opposition in the group phase of the competition.
The Netherlands are unbeaten in their last eight opening matches at the FIFA World Cup, while Senegal has won both of their openers in the tournament (1-0 v France in 2002, 2-1 v Poland in 2018).
This is Senegal's third appearance at the FIFA World Cup. The Africa Cup of Nations' defending champions reached the quarterfinals in 2002 before being knocked out in the group stages in 2018.
The Netherlands have won 11 of their last 14 matches at the FIFA World Cup, penalty shoot-outs excluded.
Other matches on the card today will see the USA take on Wales while the English team will square it out with Iran.